Hello everyone!
One key for job-hunting is company analysis (job analysis). It is as critical as self-analysis, which we discussed in the previous post.
We recommend doing company analysis earlier to prepare better for your rirekisho and entry sheet.
◆ The Advantages of Doing Company Analysis
・To figure out your area of interest
Through this analysis, you will have a clear image of which industries and companies you are interested in and avoid beginning the interview process unsure of your interests
・To make your rirekisho/entry sheet more impactful
You can give specific reasons on "why you choose this company rather than others."
Here are the primary industries in Japan:

◆How to do Company Analysis
It might seem difficult to consider the numerous companies out there. So, here are some steps to help you get started.
(1) Information Gathering
1. Company Homepage: about the company, their business vision, etc.
2. Company Quarterly Report (就職四季報): this report is published quarterly. It contains information about the company's financial and strategic information, as well as their situation relative to competitors. This information is helpful to use throughout your job-hunting. You can buy it either in a bookstore or online.
3. Job-hunting Information Websites
Information on new graduates hiring and seminars.
Main job-hunting information websites:
4. Attend Information Sessions
Companies always conduct information sessions to explain their business and products. It is also an excellent opportunity to understand the company atmosphere. Attending these sessions is a must in job-hunting.
5. Organizing the Information【Format】
Here is a simple format for you to summarize and organize collected information. Please download via the link below.
(2) Key Points for Information Gathering
1. Corporate Philosophy
What's this company's motto? This is the foundation of their work style.
2. Company's Standing & Business Performance
Where does this company stand in its industry? Are they providing B2B (business-to-business) or B2C (business-to-consumer) products/services? Is their business stable? These are some of the points you should research.
3. Strengths & Weaknesses
It is crucial to know both the company's strengths and weaknesses.
4. Culture & Atmosphere
Nowadays, online briefing sessions are widespread and are more convenient to attend. They provide an excellent opportunity to learn about a company's culture as well as its office atmosphere. Additionally, you can also check the company homepage, which will provide you with similar information.
5. Job Contents
Make sure you understand the position you are applying to.
6. Working Hours, Holidays & Benefits
In Japan, working long hours is a common concern. To avoid the gap after joining, make sure you know these key facts before making a decision.
※Reference
【Working Hour】
・Standard: 8 hours/day, 40 hours/week as a general rule             
・Overtime: 45 hours/month, 360 hours/year (with a limitation of 720 hours)
・Others: "discretionary labor system," "flextime," etc.
【Holidays】
・By Labour Law: at least one day/week (if working 8 hours/day then annual holiday should be 105 days)
・Annual holidays including weekends: approximately 120 days
・Weekend off: not obligatory
・Complete weekend off: 2 days off on the weekend as a general rule
・Average paid-leave consumption: helpful reference on the number of holidays taken by the employees
7. Average Annual Income
Salary is a big part of the motivation for many. Make sure to check a company's salary and benefits beforehand.
※Be mindful that the average salary information found online could include both new and long-term employees.
8. Useful Certificates and Skills
If there is a specific certificate or skill that could benefit your job-hunting, it is better to work for them proactively. (JLPT, TOEIC, driver's license)
To understand the skills you can utilize is to understand your selling points.
◆In The End
Before the interview, we recommend you check and read relevant industry and company news regularly.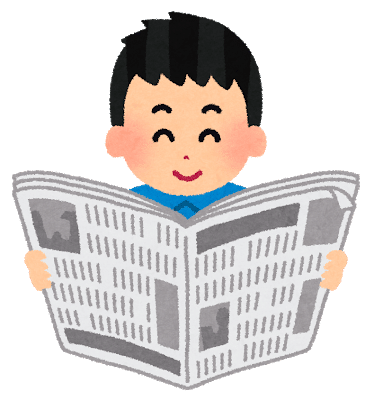 —————————————————————————-
Let's start preparing and gathering information with the above points in mind. By doing this, you will be able to answer better in interviews; more importantly, it is great preparation for the actual job. Make sure you do it as early as possible!
Please hit the heart button below. Your support goes a long way and allows us to continue providing this content.
Author: Haruka Satomi
Translation: Jiujiu Dai